SUNSHINE COAST'S PREMIER ROOF PAINTING COMPANY
URB'n Roofing Pty Ltd is a premier roof painting company that provides top-notch service serving Sunshine Coast, Eumundi, Pelican Waters, Noosa Heads, and Mooloolaba, Queensland.
Our Roofing Services
Roof Restorations Noosa Heads
We offer roof restorations to businesses and homes in the Sunshine Coast and surrounding areas. Following a comprehensive inspection, our team will develop a restoration plan that meets your specific needs.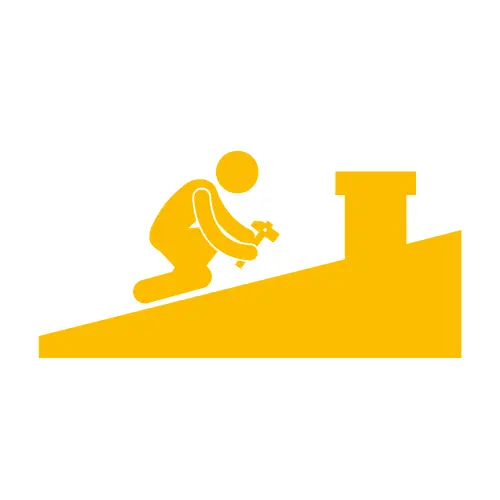 Roof Repointing Noosa Heads
We also offer roof repointing service, repairing and replacing damaged or deteriorating mortar joints on a roof. The process helps ensure the structural integrity of a roof and protects it from water damage.
Roof Repair Noosa Heads
Our roof repair services are perfect for businesses needing a quick and affordable solution to damaged roof sections. We will work quickly to fix the problem and return your building to normal.
Roof Leak Repairs Noosa Heads
If you have spotted leaks in your roof, then our roof leak repair service is perfect for you. We will inspect the entire roof and identify the areas that may need repair. Ensuring your building is protected from water damage.
Gutter and Fascia Noosa Heads
We have also specialized in gutter and fascia painting for many years. Gutter and fascia painting is a great way to give your home an updated look without spending a lot of money.
Roof Painting Noosa Heads
To make your home look its best, we also offer roof painting services in Sunshine Coast, Queensland. We have many colors and styles to choose from, so you can find the perfect paint for your home.
Bus Stops in Noosa Heads, AU
Bus Stop In Noosa Heads station To URB'n Roofing Pty Ltd in Noosa Heads, AU
Bus Stop In Noosa Junction station To URB'n Roofing Pty Ltd in Noosa Heads, AU
Bus Stop In Greyhound Bus Stop Noosa To URB'n Roofing Pty Ltd in Noosa Heads, AU
The Best Sunshine Coast Roof Painters
At URB'n Roofing Pty Ltd, we make roof painting easier and more convenient than ever before. We're Sunshine Coast roof painters that provide professional and reliable services to homeowners, businesses, and government organizations on the Queensland coast. Your search has finally been done, and our team specializes in professional roofing services, whether it is a restoration, repair, or painting. Our expert skills can make your home, office, or industrial roof look new and fresh.
Frequently Asked Questions
Need a roof painted? You heard that right! URB'n Roofing Pty Ltd offers a wide variety of roof painting and services to the Sunshine Coast and surrounding areas here in Queensland. Our team aims to provide you with the best roof painting experience, so please get in touch to discuss your specific needs. If you want to get our services, call us at (07) 3171 9444 to schedule a free consultation for your upcoming roof painting and projects.